Philanthropy can be defined as the promotion of humanitarianism – a desire for the welfare of other individuals. Small Acts of kindness are what help make the world a better place. At a Child's Academy, we make it a point to instill important philanthropic principles into the children we care for. Long-term Scientific studies have demonstrated the significant impact that early childhood and learning experiences can have on the determination of later-in-life factors such as "health, education, and economic participation." At A Child's Academy, we focus on presenting the children we care for with traditional fundamental portions of education such as their letters, numbers, colors, and other core principles of early childhood education, but it doesn't stop there. by weaving preschool philanthropy into out traditional curriculum we've greatly enriched the lessons our children receive from our teachers. 
There is vast research to support the assertion that the most effective period of learning for children occurs before the age of six. This is, of course, the period in your child's development when they'd be placed in a preschool facility for child care service. We make instilling the best practices of childhood development our mission at ACA, which is why our teachers make it a point to introduce the children under our care to valuable social lessons.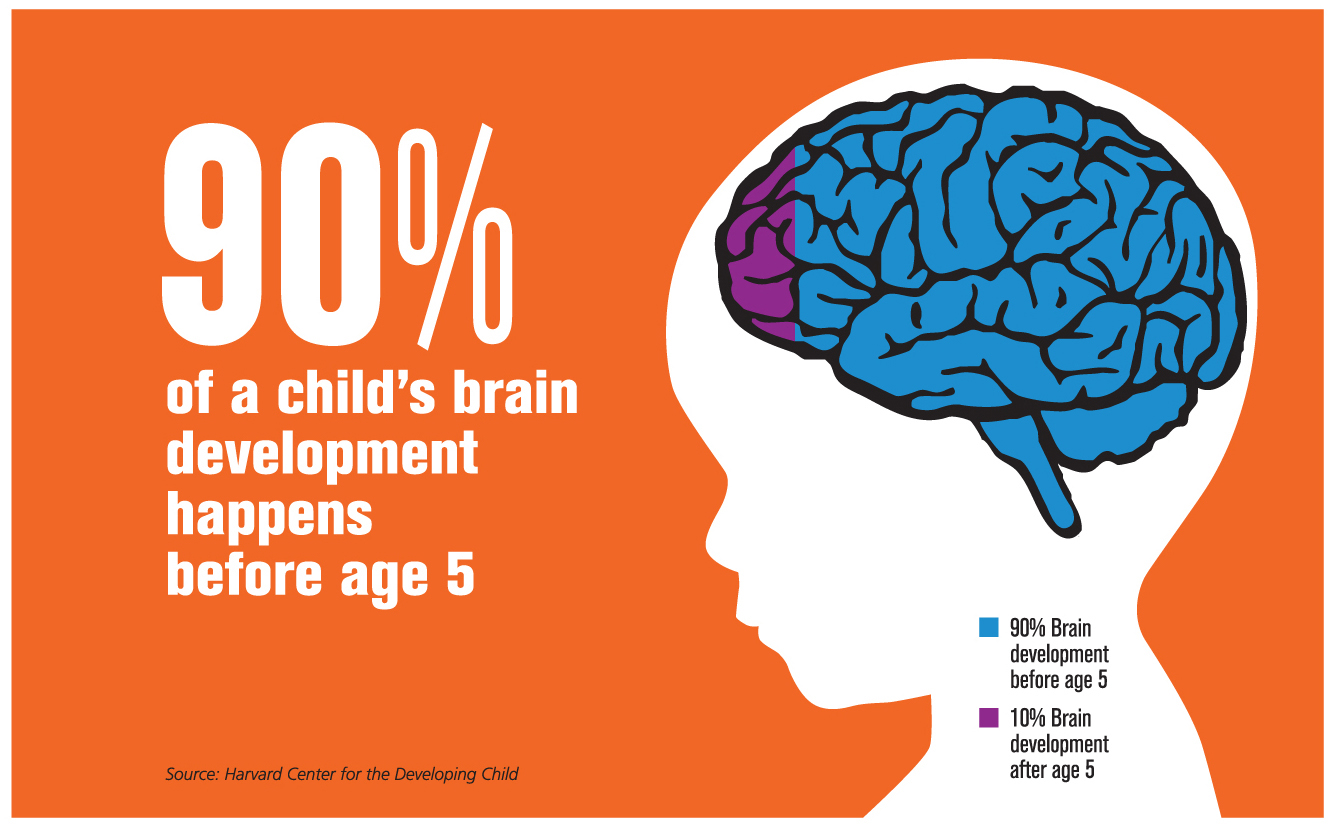 Our Gainesville preschool philanthropy lessons shine through and work in cohesion with the other portions of our preschool curriculum. A Child's Academy distinguishes ourselves from other preschools, VPK, and child care service providers by creating the most effective childhood development programs in the region. We are a top rated Gainesville preschool with a warm, and professional staff that has a genuine passion for what we do. Our preschool philanthropic curriculum helps instill principles of:
Empathy

Altruism

Compassion

Charity

Generosity

Social-Conscienceness

Almsgiving
If you have been looking for a Gainesville preschool, VPK, of after-school care provider that will introduce the concept of having a philanthropic attitude. A Child's Academy sticks to this principle because of the positive results that we've directly witnessed arise from teaching children philanthropy. Although many child care service providers may not be used to introducing such an abstract concept to such young children we've found the efforts to truly pay off both in the long and short-term scheme of things.
Preschool philanthropy lessons allocated within the traditional curriculum enables children to learn important social lessons from an early age. Your child spends a huge portion of their day with their preschool or childcare provider – it's important for this time to be utilized wisely. By introducing concepts of preschool philanthropy to our children we create a gateway for social learning that parents may not have the opportunity to create with limited time at home. Contact us today for more program information or click here to get started on the enrollment process.
Gainesville Preschool Philanthropy Principles