Preschool Education Philosophy of A Child's Academy
A Child's Academy's learning environment and preschool education philosophy is based on the latest research regarding social and emotional development, how children think and learn, and on the principles of physical development as well as cultural influences. We feel that the love and enjoyment of children is the primary approach for successful implementation. Children learn best through play, interaction, and repetition. Children learn by doing. A Child's Academy learning environment is based on this philosophy and uses the environment — the classrooms, the outdoors, the furniture, equipment, and the people — at the foundation for children's learning. The children's needs and interests are taken into consideration when planning themes and activities.
Our WEE Learn curriculum is a Christian based curriculum that prepares children for the structure based classroom approach that children will receive when starting up their elementary education.We combine that with an environment that invites children to observe, to be active, to make choices, and to experiment using the developmental "hands-on" approach to learning. During each week, we address all areas of development: social, emotional, physical (large and small motor), creative, cognitive, and language development. There is a balance between teacher directed and child initiated activities. Our classrooms are set up in a learning center configuration, which allows each child to choose his/her activities in different classroom areas. The activities in each learning center are designed to facilitate discovery learning.
The children are guided and encouraged to learn self-help skills, think for themselves, make choices, experiment, make mistakes, learn in a group setting, socialize, and have a lot of fun in the process. A Child's Academy wants children to be successful learners now and in the future. We have proven this over time with the highest kindergarten readiness rate in Alachua County of 97%! The A Child's Academy learning approach encourages children to become independent thinkers, problem solvers, team players, and responsible citizens.
Tell me…and I'll forget
Show me…and I'll remember
Involve me…and I'll Understand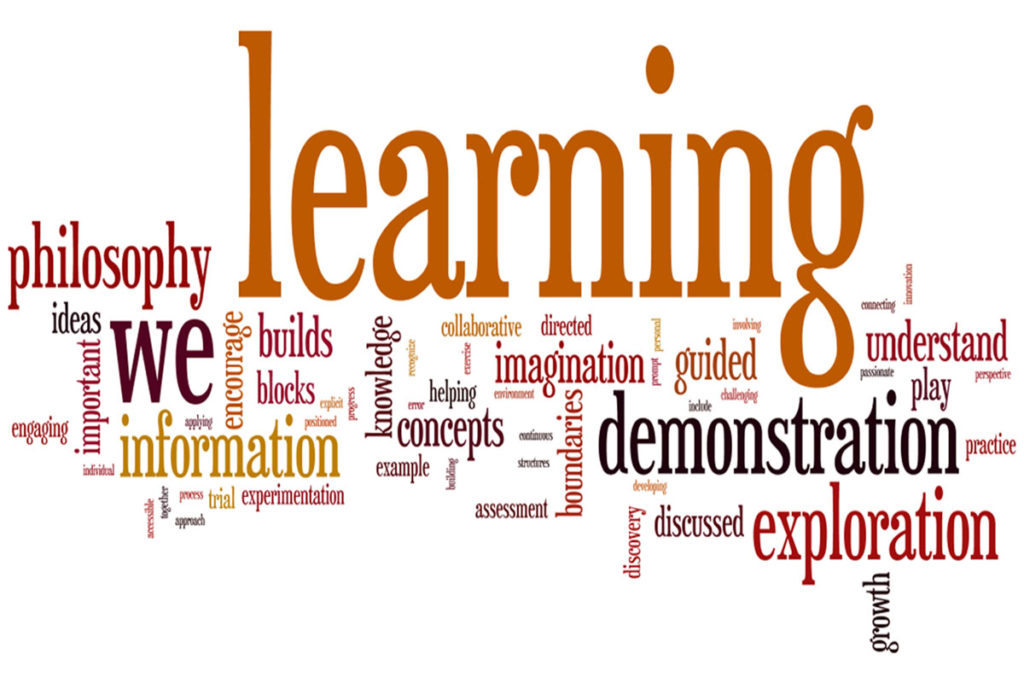 A Child's Academy has developed a personalized preschool education philosophy throughout the last four decades of operation. Our team understands the importance of a properly planned curriculum paired with situational flexibility. Our preschool education specialists know that younger children learn and develop through play. It is essential for a child's development process to interact with peers, explore the world around them, and learn decision-making skills. A Child's Academy ensures that every preschool child we care for is engaged, having fun, and learning through play. Our team works diligently to create an age-appropriate curriculum for each one of our classes; this ultimately aids in the developmental process of the child. We use music, art, reading, and organized group activities in order to get the kids excited about several different topics.
Our learning center was founded over 40 years ago as a Christian Gainesville preschool – and while you don't necessarily need to be a Christian to join the ACA Family you can expect the positive values taught in Christianity to arise throughout our curriculum. Our preschool education philosophy is to create an environment that serves as your child's solace. For our team, there's no better feeling than seeing your child learning and growing with the help of our preschool education system. We work to create meaningful and positive relationships with the families in our program and always have the child's best interest at heart.
Best Gainesville Preschool Education
When you choose A Child's Academy as your Gainesville preschool education service provider you're choosing the premium selection. Our staff and members have created a tight knit sense of community fostered around building up each child's individual skill and learning about their backgrounds. When children are taught about individuality and cultural differences from an early age it helps create respectful, empathetic adults.

Christian Preschool Education Programs
The children we care for at ACA are taught about values like respect, tolerance, perseverance, humility, and understanding. We believe that well-cared for child, who is well-rounded and properly educated on the importance of having good values is given a developmental head start in terms of emotional intelligence morality.
A Child's Academy offers extensive preschool education and child care service programs to select from. We have infant and toddler programs, preschool aged classrooms, VPK programs, and summer camps to select from. A Child's Academy focuses on creating a positive environment for our children, staff, and families all while maintaining our reputation as Gainesville's best preschool education service provide. Contact us today with any questions regarding our preschool education philosophy, curriculum, or programs. Our team consists of child care specialists in Gainesville Florida with decades of experience. 
Florida Preschool Education Philosophy