Discover the Ultimate AfterSchool & Pick-Up Program for Children Ages 5-12!
As a working parent, your schedule simply doesn't match that of your child. You can't leave work early to pick up your kid after school, but you need to make sure your child is well cared-for, safe, and secure. So how do you handle those hours between the time school ends and the time you can get home?
Great question. And we have an even better answer:
I'm ready: Sign my children up for our after-school, pick-up program now!
At A Child's Academy, we understand what it means to you to leave your child in the care of someone else. You need to know your child is physically, emotionally, and educationally cared for – our after school programs in Gainesville FL ensure just that.
That's why A Child's Academy is extending our services to include your elementary school kids.
ACA houses the Best After School Programs in Gainesville FL.
A Child's Academy's Before and After School Program supports the development of children's emotional, social, physical and cognitive skills by referring to the five pillars of character: Respect, Trustworthiness, Honesty, Caring, and Self-Expression. It is through the promotion of these core values that children develop skills they will utilize for their entire lives.
1. Discover ACA
You found us! The first step to registering your child in one of the care and education programs that we offer is finding the perfect center for your needs. A Child's Academy is Gainesville Florida's #1 Preschool, After School, VPK, and Summer Care provider.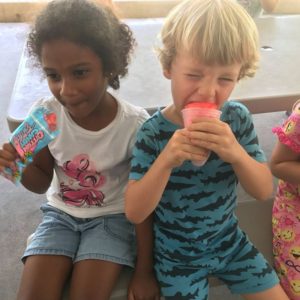 2. Schedule a Tour
Once you have ready up a bit on the programs and curriculum we offer we can coordinate a time for you to visit our facility. Our team will schedule a tour that works with your schedule for you to see our classrooms, play areas, as well as the ins/outs of our Preschool.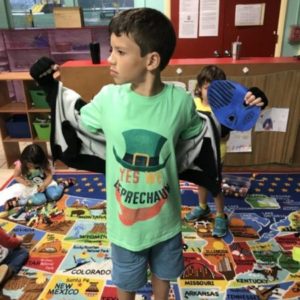 3. Select a Program
Once you have seen our facility and met our wonderful staff you're steadily approaching the final portions of the registration process. From here all that's left is talking an ACA team member & discussing what the right child care program for your needs would be.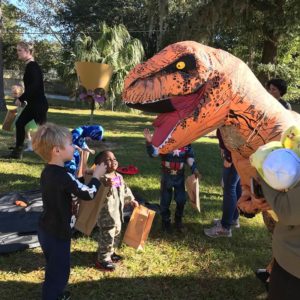 With our After School Programs in Gainesville FL:
| | |
| --- | --- |
| | Our staff will be there to pick up your child as soon as school ends |
| | Your child will be given a healthy snack and helped with their homework during our homework power hour. |
| | We'll include a combination of educational and fun activities to participate in |
| | We also offer special tutoring to children who need extra help |
| | Our facility provides a comfortable, enjoyable environment |
Now sure, it sounds like a convenient solution for you (after all, we're one of the few child care centers that will actually pick your child up from school.) But is it the best option for your kids? Will they be happy? Will they want to be here? Absolutely!
HERE'S WHY:
| | |
| --- | --- |
| | Children get the chance to interact with others their own age |
| | Basketball, outdoor play, and arts and crafts are standard activities |
| | Karate, dance, and gymnastics will be offered as added bonuses |
| | We are the only child care center with a water park and soon-to-be-ready video arcade (yeah…we know!) |
| | With more than 11 acres, 2 school buildings and Bouncers, there is always something to do |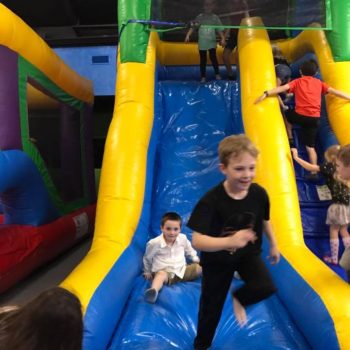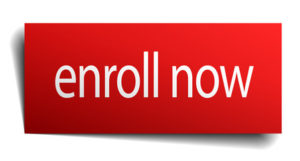 When you Choose ACA You're Choosing from the Best After School Programs in Gainesville FL!
When you enroll your child in our after-school program, you receive the same benefits as our full-time, child-care students. These benefits include: experienced educators, CPR certified staff, and our unbeatable commitment to our students and their families (which has earned us two prestigious certifications).
Bottom line…if you are looking for after school programs in Gainesville FL, there is no better option. Once you get your child involved in our after-school program, you can feel confident knowing your child is safe and secure. And you'll be delighted when you pick up a happy, active child. They'll have such a great time they almost won't want to go home.
Want to know more about our After School Program?
Request more info about this program, including Rates and School Info by filling out the form below. Look for the email and we will be in touch shortly.
Best After School Programs in Gainesville FL
A Child's Academy has been serving Gainesville Florida as the go-to preschool, VPK, After School Care, Summer Camp, and Gainesville Daycare services for over four decades.
 3401 NW 34th Street
Gainesville, FL 32605
 Tel: 352-371-3360
or email any time.
 Early Childhood
Development
 ACA Helps Encourages | Growth & Learning |
INSTAGRAM @ACHILDSACADEMY
Instagram has returned invalid data.