Three & Fours ACA Programs Welcome to our Preschool!
A Child Academy's preschool is centered on preparing your child for the critical transition into school. Our A Beka curriculum is structured to sharpen reading, writing, math, and social skills so that your preschooler will be ready for the academic and social challenges ahead.
The basis of our educational program can be summarized as "A.A.R.M.S." (Arithmetic, Arts, Reading, Music, and Science). This acronym symbolizes the connection that is made as our loving, experienced staff reaches out to students during this essential period in their learning development:
ACA is Gainesville's top provider of Preschool Care.
Each toddler is an active participant in their care giving. Each teacher follows the cues of each individual baby to meet their needs. Because every baby is unique. The most appropriate care occurs in an environment that feels like home where children are free to explore and teachers encourage their emerging interests. Positive results are seen once the child and teacher work to establish their schedule which can take up to 2 or 3 weeks.
1. Discover ACA
You found us! The first step to registering your child in one of the care and education programs that we offer is finding the perfect center for your needs. A Child's Academy is Gainesville Florida's #1 Preschool, After School, VPK, and Summer Care provider.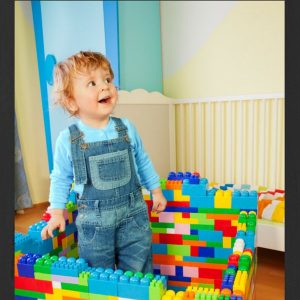 2. Schedule a Tour
Once you have ready up a bit on the programs and curriculum we offer we can coordinate a time for you to visit our facility. Our team will schedule a tour that works with your schedule for you to see our classrooms, play areas, as well as the ins/outs of our Preschool.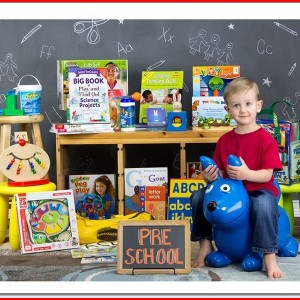 3. Select a Program
Once you have seen our facility and met our wonderful staff you're steadily approaching the final portions of the registration process. From here all that's left is talking an ACA team member & discussing what the right child care program for your needs would be.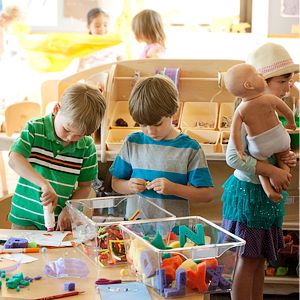 A.A.R.M.S
We present these elements in a group setting, where children begin to understand the value of being a team player.
Arithmetic presents an introduction to the basis of logic and numbers.
Art is an instrument for creative exploration and self-expression.
Reading, as a building block of all education, shapes future attitudes about learning.
Music is used as a listening tool to understand tone and expand into rhythm.
Science provides a way to discover our earth through curious exploration.
We use positive reinforcement and the Golden Rule to encourage listening, sharing, taking turns, and cooperation with each other. Building these social skills is critical to success in the classroom.
Understanding that a well-rounded child becomes a flourishing, ambitious student, A Child's Academy has incorporated three enhancement courses for our three-year-olds. These enrichment programs broaden your child's education and our core education program:
Computers. We maintain a complete computer lab to introduce preschoolers to technology. As our society becomes increasingly reliant upon technology, we recognize the importance of integrating this component into the classroom at an early age.
Spanish. Comprehension of Spanish creates an awareness of social diversity while promoting the development of communication skills. We offer Spanish classes to provide a basic understanding of this useful language to our young learners.
Gymnastics. A strong mind should be paired with a strong body. A "Fun & Fit" bus comes to A Child's Academy to teach gymnastics and tumbling skills to our preschoolers. This activity builds strength, coordination, and readiness for more complex motor skills.

Three Year Old Classes
Geared toward the developmental milestones and curiosities of younger preschoolers, Educational Playcare's Bluebirds program provide a variety of learning experiences with activities and thematic units that range from science and math to art and language. Some of the skills your child will be working on in the Bluebird program include problem solving, conflict resolution, making predictions and becoming independent through the development of self-help skills. One of the curriculum goals of the Preschool classroom is to infuse math and/or literacy into each interest area.
We engage in circle time each day during which we talk about the weekly theme, share stories and songs, and expand our learning as a group. Each child is expected to participate in circle time for a minimum of 10 minutes per day. The ability to remain focused and sustain attention will help prepare them for the Pre-K classroom next year.
Four Year Old Classes
Unique, age-appropriate learning experiences are the framework of Educational Playcare's pre-kindergarten Canaries program, with exposure to science, math, arts, language, and other skills. Some of the skills your child will be working on in the Pre-K program include participating in teacher-led group activities, managing transitions and following rules and routines. They will also be working to develop skills in areas such as counting, sorting, creating patterns and identifying some printed words.
Developing literacy skills in preparation for Kindergarten is one of the primary goals of our Pre-K program. To reach this goal, we infuse math and/or literacy activities into each of the learning centers. We also engage in circle time each day during which we learn about the theme for the week, share stories and songs and expand our learning as a group. Each child is expected to participate in circle time for a minimum of 20 minutes per day. The ability to remain focused and sustain attention will help prepare them for Kindergarten.
A Child's Academy understands the importance of communication between our teachers and parents. That's why, each day, you will be offered the opportunity to share information about your child, such as his or her sleeping patterns, eating schedule, special events to share with the group, general disposition and any special considerations. At the end of each day, you will be sent an electronic daily report which includes information about each of the day's activities, projects and discussions. For your convenience and awareness, the weekly curriculum, calendar, menus, notices and other important information are displayed outside of each classroom.
Want to know more about our Preschool Program?
Request more info about this program, including Rates and School Info by filling out the form below. Look for the email and we will be in touch shortly.
ACA – THREES & FOURS – PRESCHOOL PROGRAMS
A Child's Academy has been serving Gainesville Florida as the go-to preschool, VPK, After School Care, Summer Camp, and Gainesville Daycare services for over four decades.
 3401 NW 34th Street
Gainesville, FL 32605
 Tel: 352-371-3360
or email any time.
 Early Childhood
Development
 ACA Helps Encourages | Growth & Learning |
INSTAGRAM @ACHILDSACADEMY
Instagram has returned invalid data.