There are several steps you can take when preparing your child for kindergarten to help ensure that they have a smooth transition and a good experience in their new setting. One of the best things that you can do for your child is to offer them regular reading sessions. daily reading provides your child with a rich source for new vocabulary and helps them more easily recognize numbers and letters. Skip the baby talk; using descriptive language to talk about emotions and actions will help improve their general communication skill. Conversations with your preschooler will encourage your child to ask questions a improve their language skills. Give your child the ability to make choices. If you want to help build your child's confidence and help them develop independence it's important to give them the ability to make choices for themselves (even if they're small). Try giving your child a couple options to choose when giving them food, or laying out a couple different outfits for them to select their preferred clothes. A Child's Academy is top-rated Gainesville child care service provider. Our preschool teachers are committed to preparing your child for kindergarten through the provision of a structured curriculum, and well-run learning environment.  A Child's Academy offers several prekindergarten programs in Gainesville Florida including:
ACA | Preparing Your Child for Kindergarten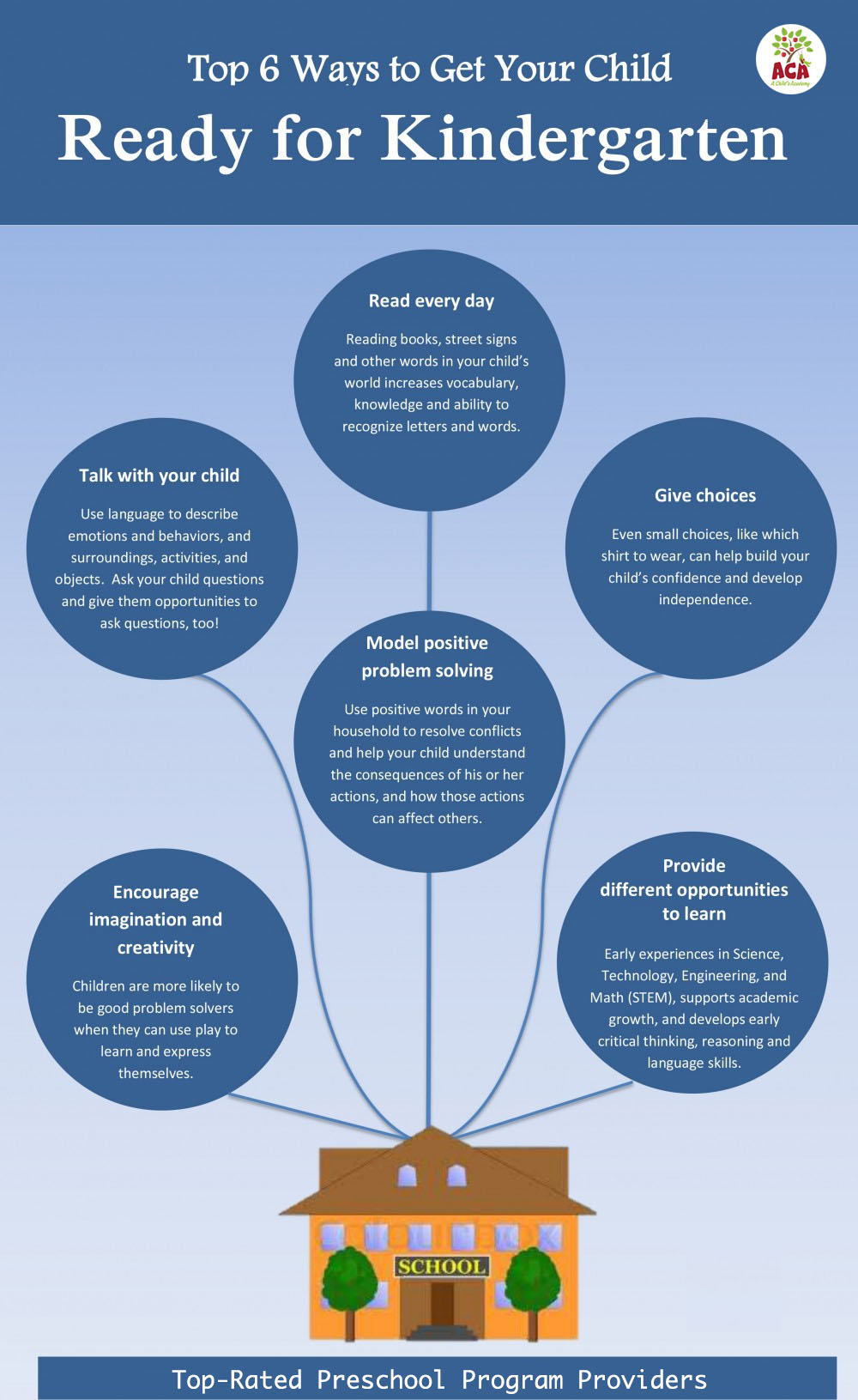 We hope that you've gathered some useful information regarding preparing your child for kindergarten from this post. If you have any questions regarding our preschool Gainesville programs feel free to contact us today. ACA has been serving Alachua County as the go-to childcare and preschool program provider for the last 40 years. We have a dedicated team of child care specialists and service professionals who'll be more than happy to help answer your queries.