Gainesville Preschool Activities | A Child's Academy was happy to celebrate National Teddy Bear Picnic Day this summer! National Teddy Bear Picnic Day is a fun, whimsical national holiday that rolls around every July 10th. It is a holiday mainly celebrated in Australia, Canada, and the United States. The creators of the holiday are unknown, though it appears to be a fairly recent holiday. The day was likely inspired by the children's song "Teddy Bears' Picnic". The song was originally composed in 1907 by John Walter Beaton and remains a popular song for children to this day. Lines were added to the song in 1932 by Jimmy Kennedy, an Irish songwriter, and the song has since been performed and recorded by various artists throughout the decades. Multiple printed book versions of the song are also available. Interestingly, "Teddy bears" are named after president Theodore Roosevelt in 1902, just a few years before the classic song was written.
Preschool Exposure to National Holidays
This is a holiday that is fun for all ages, as was graciously demonstrated by our toddler group this year. Parents were asked to pick out their little one's favorite teddy bear to bring in on July 10th in order to celebrate the playful holiday. The ACA toddlers enjoyed an outdoor snack with their Teddy Bear friends on picnic tables brought onto the toddler playground for the special occasion. Our little ones certainly seemed to enjoy eating snack outdoors in the sun with their fuzzy friends, which they got to keep with them for the remained of the day. ACA prides itself on exposing the children in our programs to fun Gainesville preschool activities such as picnics with their favorite teddy bears.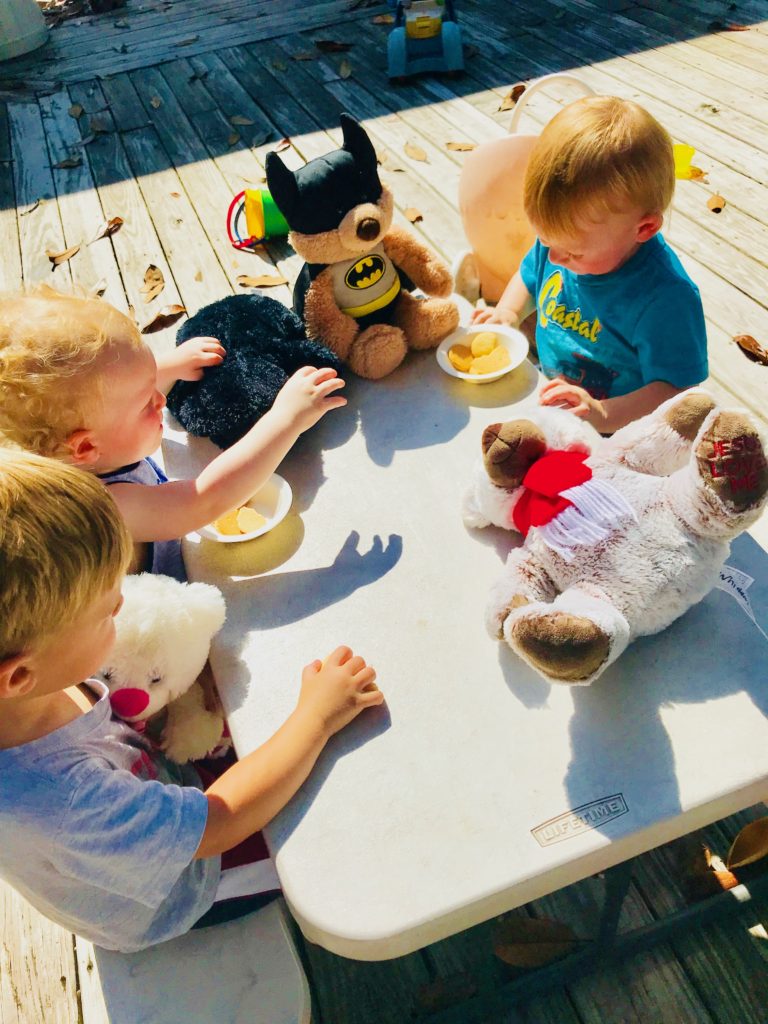 Children Need New Experiences
It is important to give our toddlers unique and exciting experiences. In order for young children's brains to grow, new and out of the ordinary events must be introduced to them on a regular basis. National Teddy Bear Picnic Day was an excellent opportunity for our teachers to allow our children to experience an outdoor picnic experience, spending time in nature with their friends and with their entertaining and comforting toys from home. ACA's teachers are consistently working to plan and execute fun and engaging Gainesville preschool activities. This holiday was also a great chance for our toddlers to learn and enjoy classic children's song, and to make a few adorable and one/of-a-kind Teddy Bear projects to take home to their parents.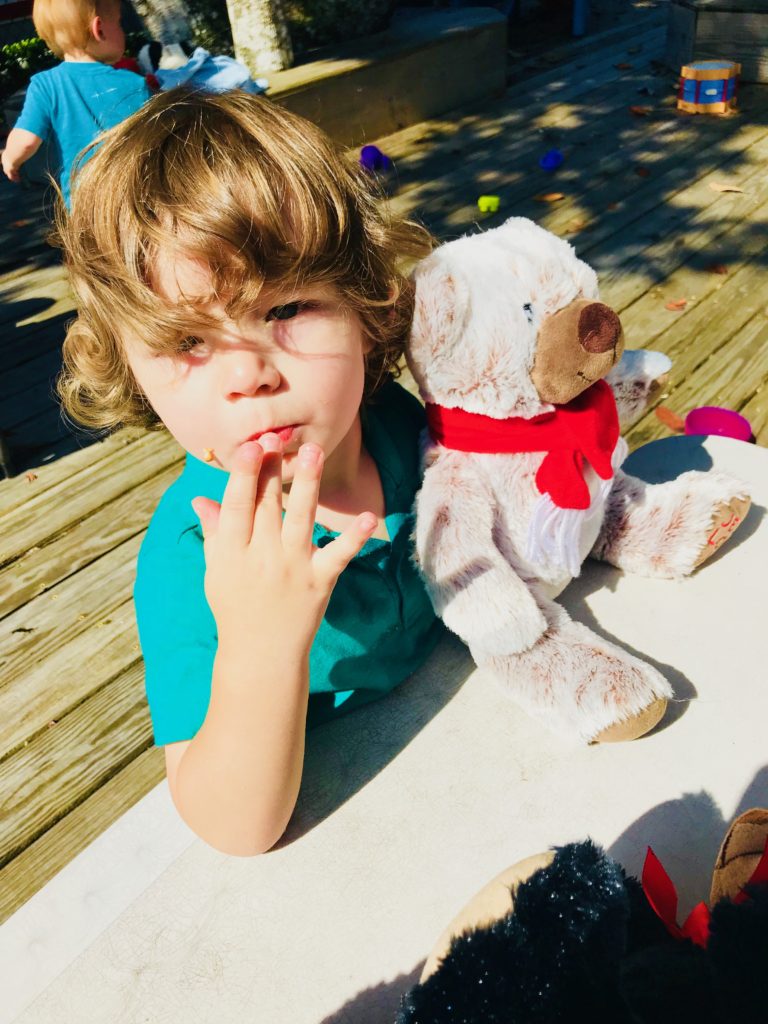 Fun For The Whole Family
National Teddy Bear Picnic Day is a holiday for the whole family to enjoy together. Next year on July 10th, your family should consider celebrating the child-centered holiday with your little ones. There are many ways to celebrate this fun holiday, including taking your child and their favorite stuffed animal to a park, playground, or even your own backyard. Whether you pack a whole lunch or just a snack, it will definitely be a fun an memorable experience for you and your little one.
If you prefer to stay at home, you could cut out some construction paper "leaves" and other plants and lay a blanket on the floor to have a Teddy Bear picnic right in your own living room. Also, don't forget that you and your child can make a trip to your local library for an illustrated version of "the Teddy bears picnic," or simply look up the title online for a free text or video version.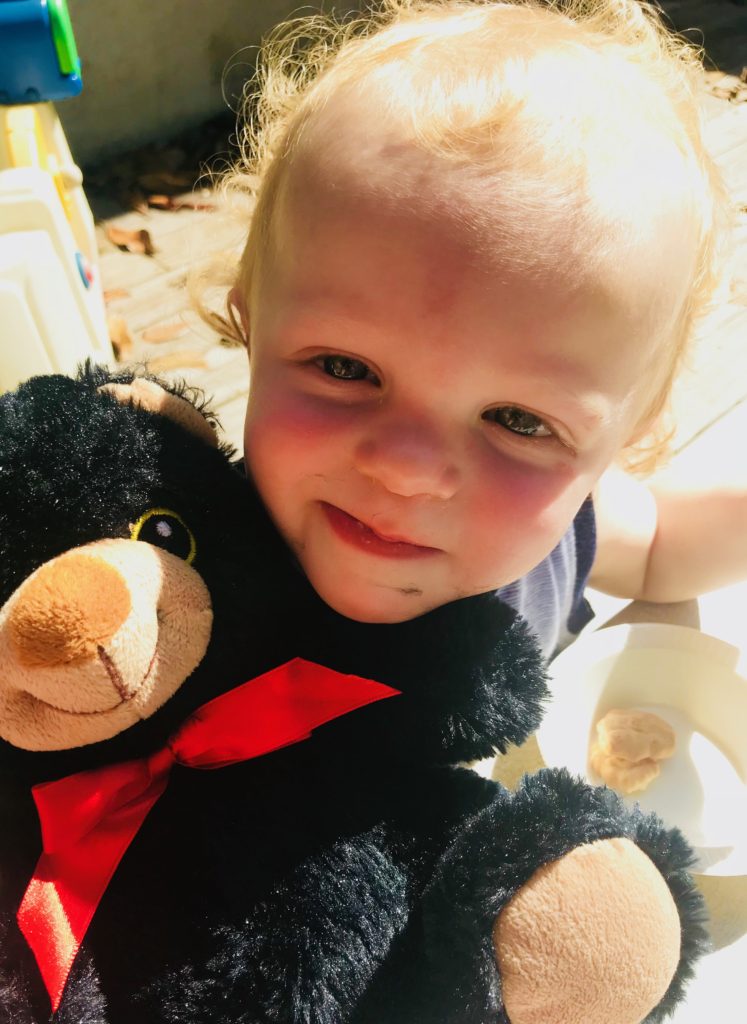 Contact ACA & Have Your Child Participate in the Best Gainesville Preschool Activities
if you've been looking for a quality preschool in Gainesville Florida that provides children with fun, exciting, and educational Gainesville preschool activities, look no further than A Child's Academy. Contact us today or book a tour using the link on our main menu. We look forward to hearing from you and working with your family.
National Teddy Bear Day Celebration | Gainesville Preschool Activities