Why Choose ACA's Preschool Gainesville FL Program? The reasons keep adding up!
1. We have more than 30 years of experience.
There is no substitute for experience, and A Child's Academy has invested over three decades in fine-tuning the formula for success as a preschool and childcare center. We're here to stay, with programs that are time-tested.
2. Our preschool graduates are better prepared for school.
Our curriculum is focused on maximizing your child's academic potential. While other preschools introduce the alphabet, our young graduates are reading! Our Kindergarten Readiness Testing Rate is the highest in Alachua County at 97%!
3. Low turnover rate ensures consistency.
We've learned that continuity is key to comfort, security, and growth. Because we carefully screen our teacher and childcare applicants and offer a gratifying workplace, we maintain less than a 5% turnover rate.
4. A Child's Academy is Christian-based.
We promote strong moral values, supporting your desire to establish a foundation on which to build a lifelong love for your Christian church and its teachings.
5. The facilities are spacious—indoors and out.
With more than 11 acres and two spacious school buildings, we provide ample room for learning and play. We have the space to separate children by age, ensuring age-appropriate activities and toys. We also feature a 250-seat auditorium for special events, performances, and other gatherings.
6. Our staff is skilled, trained, and loving.
The greatest asset of any child-centered group is its people, and we are proud of our exceptional team! We have taken special care to screen applicants, ensuring that they meet our high standards for teaching and caring for young children. In addition to being warm and compassionate, our staff is certified in both CPR and first aid. While the state requires only one staff person with such training, we think the health and safety of your child demand that everyone here knows first aid and CPR. 
7. We have a perfect health record.
No one wants a sick child or household. At A Child's Academy, we take every precaution to maintain a healthy environment. Our perfect health record is proof that our efforts pay off.
8. Children are grouped by age.
You don't need to worry that your youngster is playing with toys or involved in activities outside of his or her readiness. Because of our spacious facility and skilled staff, we can group children by age, for learning and play.
9. Cleanliness is a priority.
As a part of our Apple accreditation, we clean and disinfect our toys and classrooms multiple times a day—in contrast to other centers that conform to the state standard of once daily. Infant rooms are cleaned three times a day and changing tables are disinfected after each diaper change. Toys are regularly replaced. Every playground is meticulously maintained. And we adhere to a strict regimen for hand-washing, food preparation, and restroom protocol.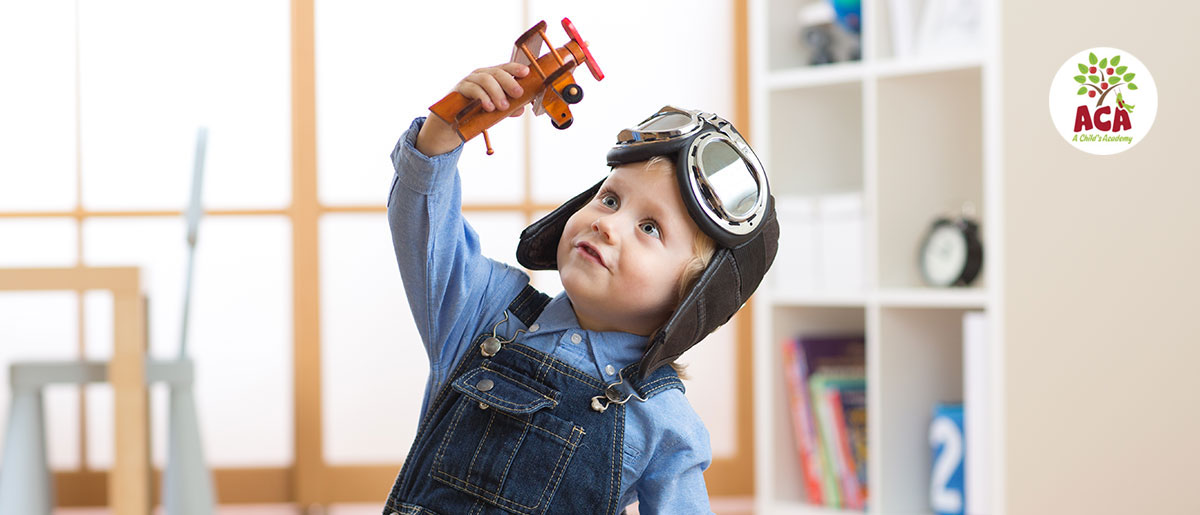 10. All children engage in stimulatingactivities.
Infants, toddlers, and preschoolers have different needs and interests. We foster those specific requirements by grouping them separately and developing the types of activities (indoors and outdoors) that are stimulating, fun, and safe. For example, we are teaching sign language to our one-year-olds because we recognize that the activity stimulates their learning as well as fine motor skills. Meanwhile, older children get involved in more advanced activities, like the hydroponic garden that we're planning.
11. We welcome parental involvement.
Parents and families are an integral part of A Child's Academy. You can feel free to drop by at any time. If you want to see what your child is doing, you can either visit the play area or classroom or watch a monitor in our office to see uninterrupted activity. We also sponsor family-centered activities on our campus throughout the year, like luncheons, parties, and plays.
12. Your child will enjoy home-cooked, nutritious meals.
A Child's Academy has a full-time cook and a commercially equipped kitchen. We prepare home-cooked, balanced meals to save you the trouble of assembling a bag lunch or worrying about whether or not your youngster is getting enough to eat. In fact, you might discover that he or she is trying more and different foods in the company of peers than at home!
13. You get steady, open communication.
Do you wonder what you're missing by not spending every day with your child? We'll provide you with a daily journal that details the day's occurrences. Plus, we provide a regular newsletter and emails with updates on school happenings, upcoming events, and important notices. You will always be "in the loop" here!
14. All of these benefits come at a competitive tuition rate.
You and your child can enjoy all the benefits outlined here without paying more than at comparable preschools and childcare centers. In many cases, our fees are actually lower than theirs!

How do you know you've made the right choice?

Come in and watch your child on our video monitor.
Listen to what other parents have to say.
Risk-free guarantee.

Still have more questions about A Child's Academy?

Visit Our FAQ or simply Contact Us Today.
 BEST PRESCHOOL GAINESVILLE FL LOCALE